Join us at the Copthorne Tara Hotel on 4th December for a three course meal, auction and raffle, marking the beginning of our 2016 Mayoral Election and 2018 GLA Election campaign.
Guest speakers: Shirley Williams & Caroline Pidgeon
Space at the hotel is limited, but there are still a few tables available.
Tickets: £100
Tables: £1000 (10 people)
For every table of 10 from your borough, your local party will receive £250 of its own funding.
The rest of the money raised from this event will go towards our exciting London-wide campaign, which you can find out more about on the night.
If you would like to attend please contact:
Ed Davey: [email protected]
Calum Roscow: [email protected]
or
Fiona Boult: [email protected].uk
The venue is the Copthorne Tara Hotel in Kensington, which is just off Kensington High Street.
Nearest tube: High St Kensington
Buses: See Map of Routes that serve Kensington High Street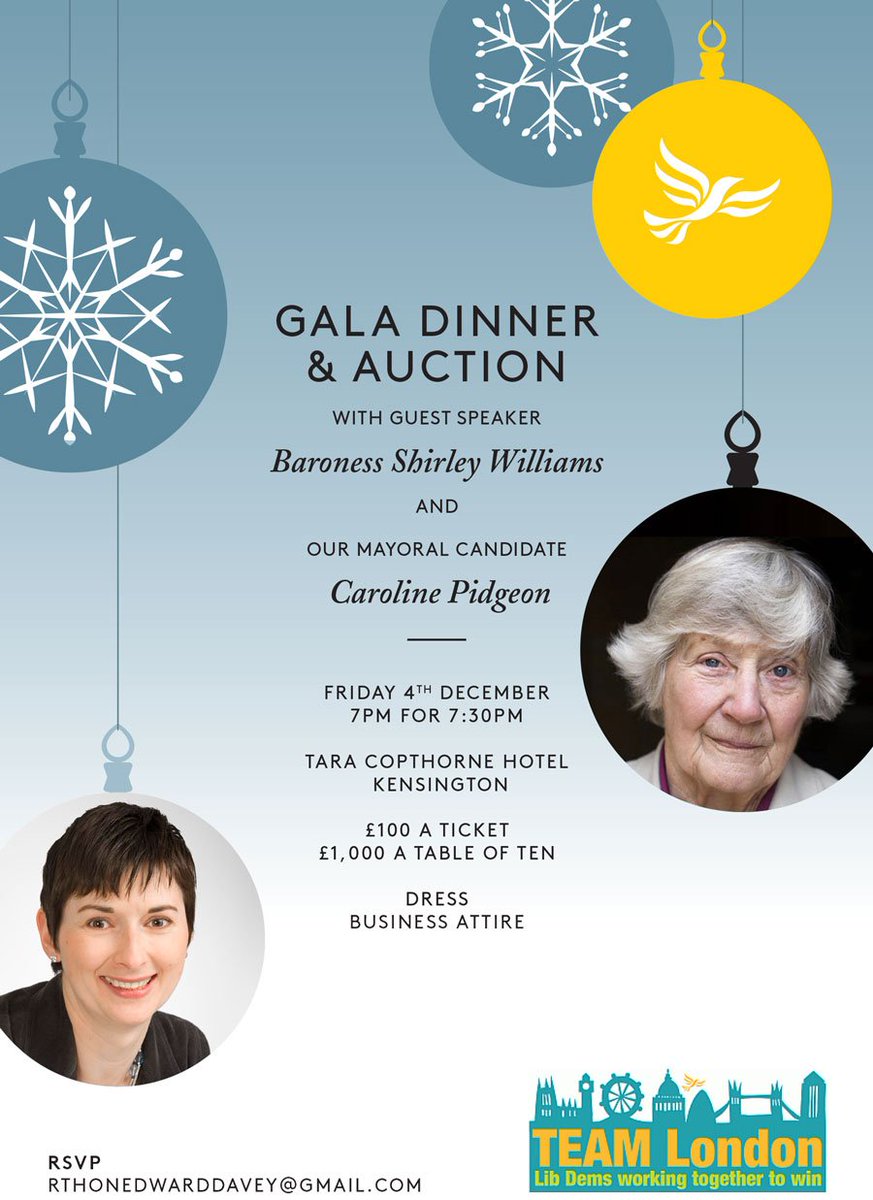 WHEN
December 04, 2015 at 7:00pm - 10pm
2 RSVPS